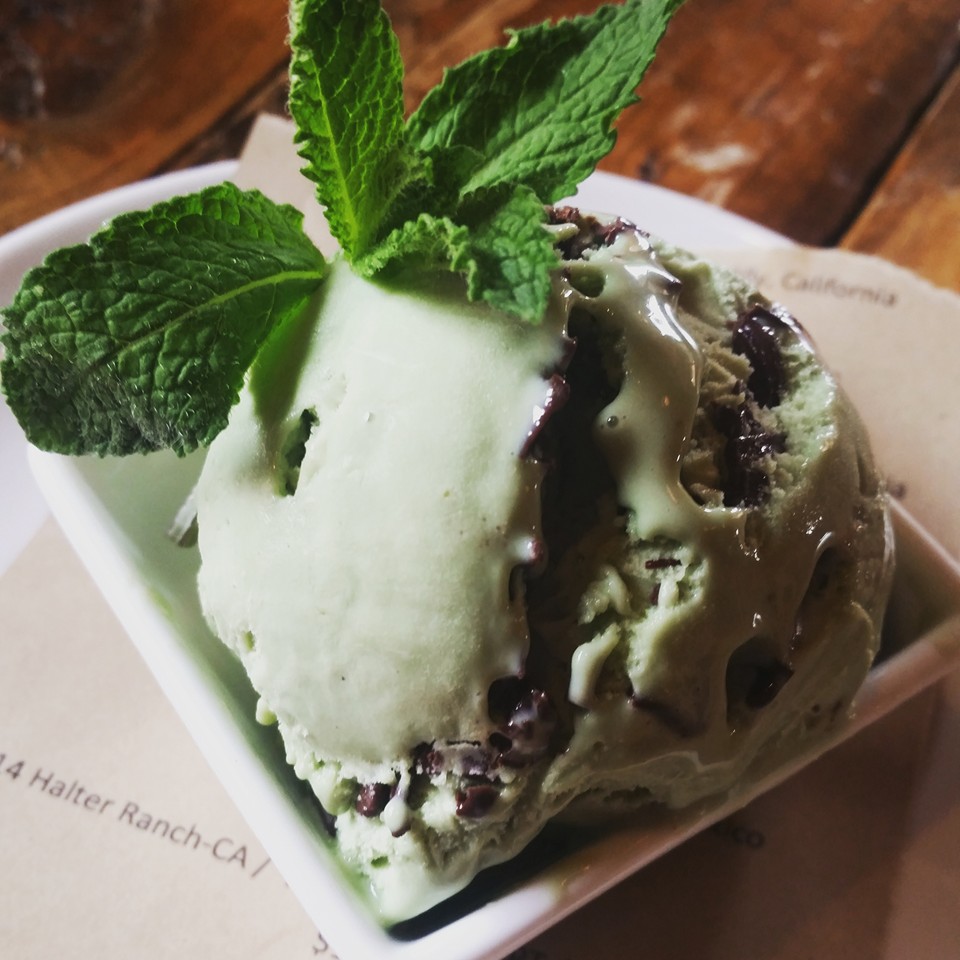 Psst... have you tried the ice cream at Farm & Table yet? It's a little secret that Farm & Table has the best ice cream in town! In fact, our ice creams were just featured in the Alibi!
So what makes our ice creams so good? Well, it doesn't hurt that each ice cream is made lovingly by hand by our amazing pastry chef, Tracy Johnson. Between setting the custard (to thicken it) and spinning the ice cream, each of her delicious ice creams takes a full two days to make... but we know better at Farm & Table than to rush a good thing!
Tracy also uses the freshest seasonal ingredients in her ice cream - including local honey from Taos and eggs from neighborhood farmers right down the block! Tracy is always coming up with new flavors, and she loves the creative freedom she has to play around with new and exciting combinations, like lemongrass-kefir lime, and sweet corn-caramel (made from local sweet corn!).
Her creations range from traditional french custard ice creams, to gelatos, to sorbets. And speaking of sorbets: we always have three, and they are always vegan, so that everyone can partake in the fun!
Right now on the menu we've got Tracy's famous mint chocolate chip (made from mint from our backyard, of course), chocolate-peanut, and a honey-vanilla creme. But Tracy's always thinking three ice creams ahead! In the works she has a lemon custard, and a chocolate truffle so rich and decadent it takes almost eight days to make.
We'll meet you on the patio for ice cream this summer!