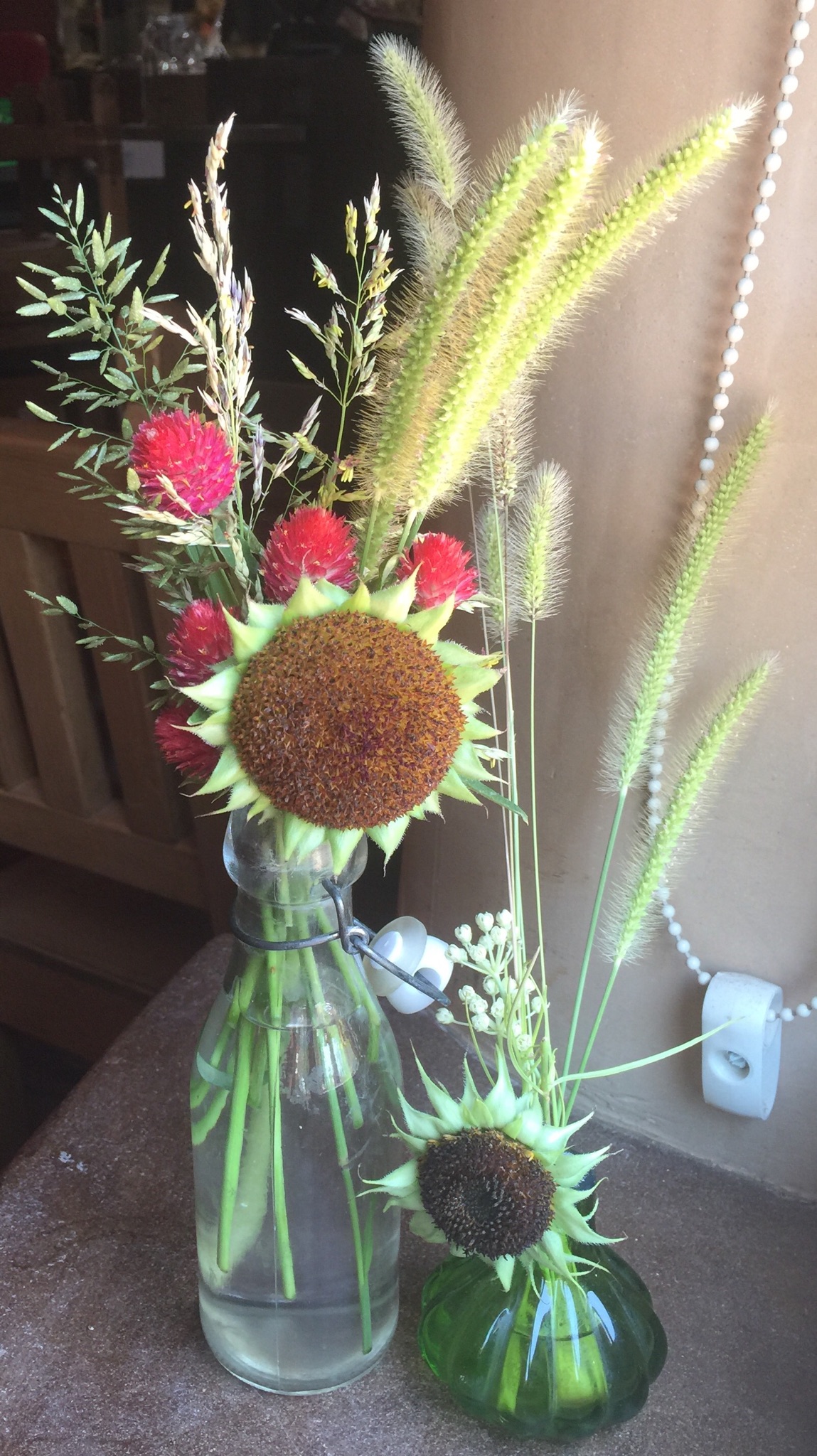 Have you ever noticed how beautiful and ever-changing the flower arrangements are at Farm & Table? That's because they're lovingly crafted for us every week by Sol Harvest Farm. Aimee (Farmer Ric's wife), along with help from Sol Harvest's fabulous interns Lacy and Leigh, create new and unique arrangements for the restaurant every week.
And the best part? As many flowers as possible come straight from the farm! Right now is peak flower season, so our arrangements are just bursting with Sol Harvest flowers. Farmer Ric is growing yarrow, gomphrena, black-eyed Susans, sunflowers and Queen Anne's lace. The flowers are used at Farm & Table, and you can also get your very own gorgeous arrangement at the Downtown Grower's Market!
But the arrangements don't just stop with flowers. Sol Harvest has been known to use onions, leeks, purple basil, turnips, wild grasses, and lettuce to finish our arrangements, too! You won't find flowers as unusual or gorgeous anywhere else in the city. Thank you, Ric, Aimee, Lacy and Leigh!