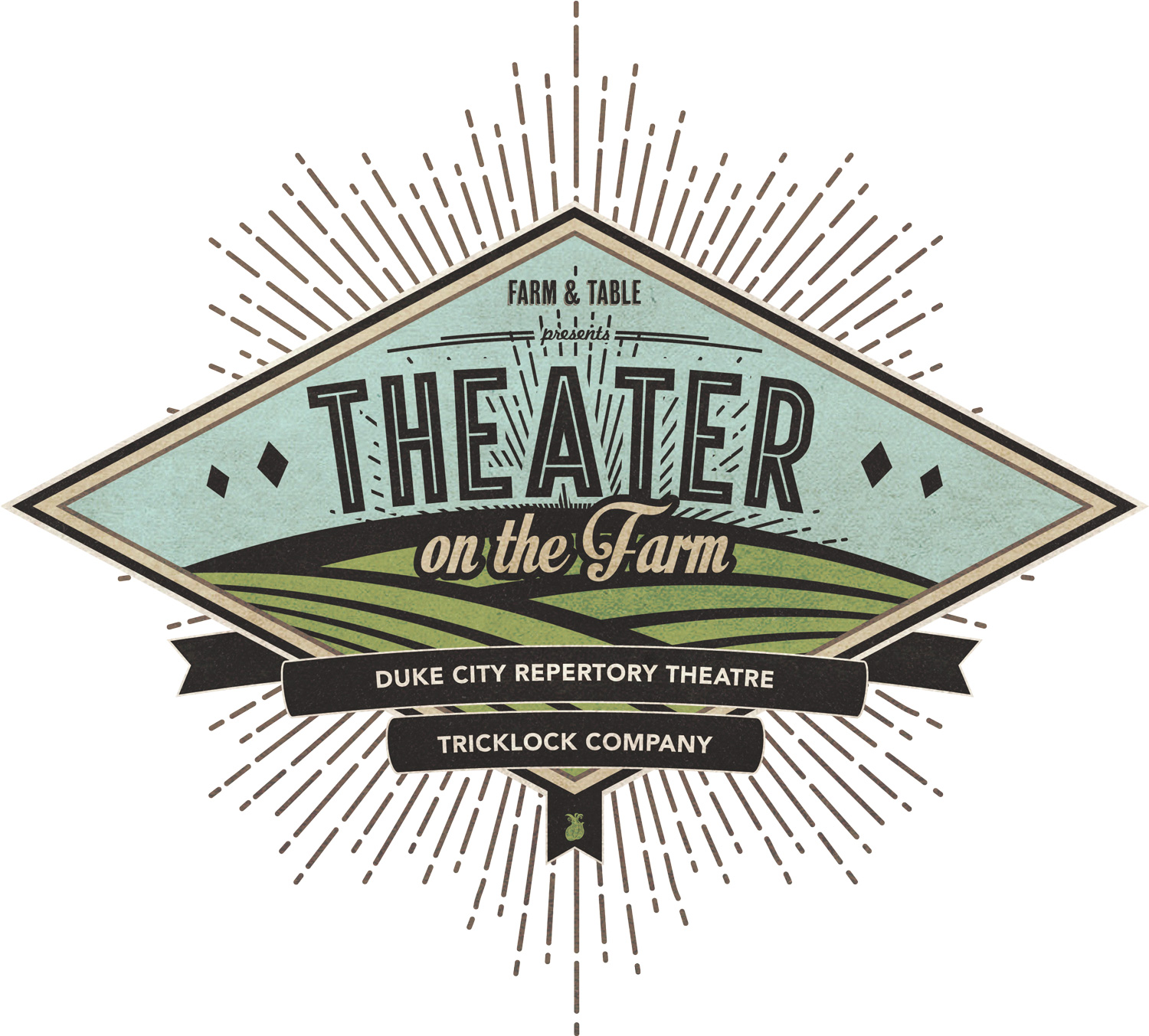 June 10, 17 & 24
Theater on the Farm
Mingle 7:00 | Performance 7:30
Performance only $30 | Mingle & Performance $50
Join us for this unique synthesis of food, art and community! For three consecutive Wednesday evenings in June, Farm & Table, Tricklock Company, and Duke City Repertory Theatre will present Theater on the Farm - a very special evening of food, drink, and theater set against the beautiful backdrop of Farm & Table's on-site farm, Sol Harvest!
The evening will begin with a mingle featuring Farm & Table appetizers and drinks with the production's cast and crew before the show. Following the mingle, Tricklock and DCRT will present two original one-act plays as the sun sets across the farm.
We hope you'll join us for this exciting and unprecedented event! Seating is limited, so reserve your spot today. For tickets and information, email This email address is being protected from spambots. You need JavaScript enabled to view it." target="_blank">This email address is being protected from spambots. You need JavaScript enabled to view it..
Tricklock Company presents Rain Follows the Plow:
Set in the Dust Bowl of the 1920's, Rain Follows the Plow explores the life of a young couple from the city who embark to the wide open land in the middle of the country to begin a life together. As massive clouds of dust swell up from the land and cover the floors, coat their lungs, and kill their crops, the two to wonder if their dreams may be impossible. Rain Follows The Plow is a story of what it takes to survive against the elements in the face of dwindling hope and altered expectations. It is a story of love, loss, and need, echoing with the question, "how much is enough?"
Tricklock Company is a prolific and talented ensemble that, since its inception in 1993, has been dedicated to creating and touring highly theatrical, often physical and poetic theatre; creating original ensemble devised work as well as original and published scripts.
...................
Duke City Repertory Theater presents Groundwork:
"Grow a garden." The idea hits Paul like a meteor hitting the planet and he's off. He reads the books, sows the seeds and before his first tomatoes ripen, departs on a crusade to save the planet one precious seedling at a time. Saving himself, however, will prove a much harder battle. Groundwork is a new play by Mike Ostroski and Derek Davidson.
Duke City Repertory Theater is an award-winning theatre company that has quickly earned a reputation for producing top-notch, bold theatre that inspires and transforms. Duke City Rep has been voted "Best Theatre in the City" by the readers and editors of Albuquerque the Magazine every year since 2011.