Upcoming Events
No events found
Saturday, October 19 - Community Event
2nd Annual Marigold and Harvest Festival
Fun for the whole family! Join us for a celebration of local, sustainable, and accessible food. La Parada Mercantile, Farm & Table and Sol Harvest Farm will be featuring lots of fun activities including: live music, produce stand, farm walk, hands-on crafts, workshops, games, yoga, food demonstrations, fun shopping, marigold garland-making, and more. Please carpool or ride your bike and join in on the Decorated Bicycle Contest! Partners include: National Hispanic Cultural Center, Orange Yoga, Bernalillo County Extension Services, and Edible Santa Fe.
Saturday, October 19th
10:00am - 2:00pm
FREE TO ATTEND!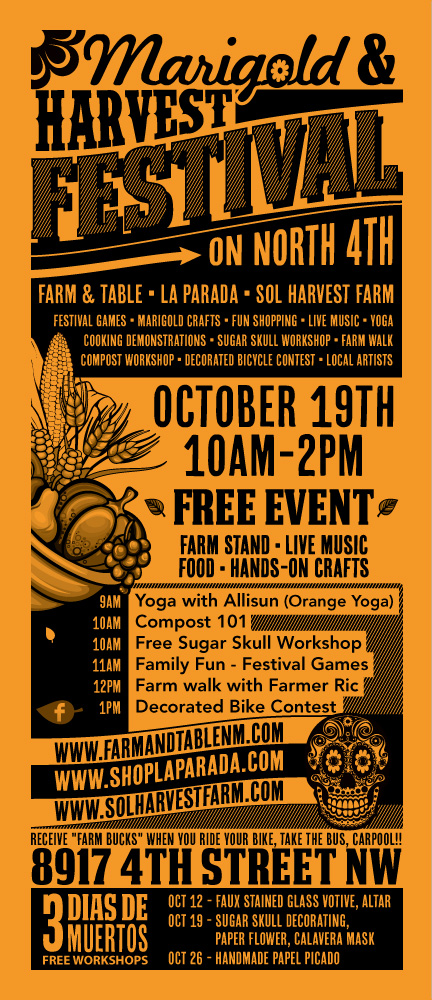 Tuesday, October 8 - Special Dinner
Farm & Table Moveable Feast: Flora & Fauna
Join us for a 10-course culinary juxtaposition that will delight carnivores and vegetarians alike! The incredible team at Farm & Table will – as always – feature the best of our local bounty, this time in two distinct menus: one all vegetable-based and one animal-based. The dinner will be paired with wine. Please indicate whether you'd like the Flora (vegetarian) or the Fauna (meat-based) option.
7:00pm - Mingle
7:30pm - Dinner
$85 / person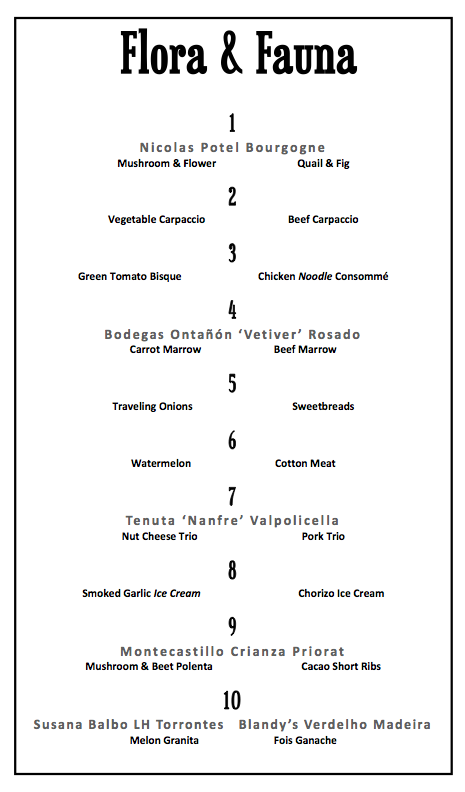 This is an all-inclusive fixed-price dinner with limited seating.
To make a reservation please email This email address is being protected from spambots. You need JavaScript enabled to view it. or call 505-503-7124.
Cancelations must be made 24 hours in advance in order to receive a full refund.