Upcoming Events
No events found
Wednesday, 07 September 2016 14:13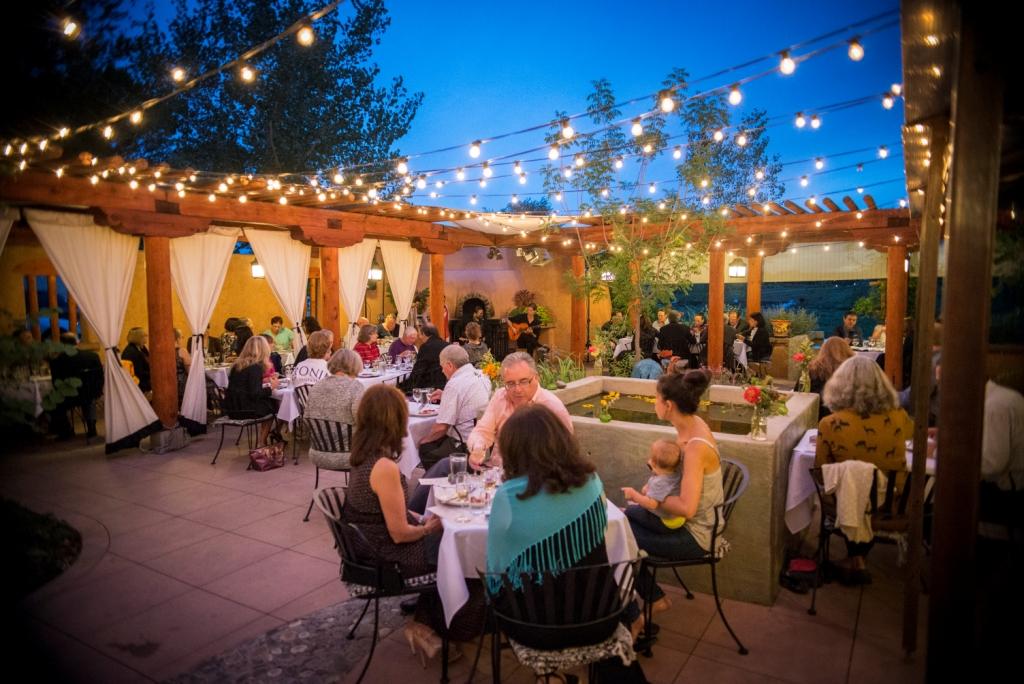 This is one you don't want to miss! Our good friend and James Beard Nominated chef, James Campbell Caruso will partner with Chef Carrie Eagle and the team to create an unforgettable Spanish-style dinner. Enjoy a live Flamenco performance by Vicente Griego and his group Revozo, Rumba Flamenca in an intimate setting on the beautiful patio at Farm & Table. We will also partner with the Museum of International Folk Art in celebration of their nationally acclaimed exhibit FLAMENCO: From Spain to New Mexico. Please join us for this very special event!
September 20 | Mingle 6:30 pm & Dinner 7:00 | $95
Please RSVP at This email address is being protected from spambots. You need JavaScript enabled to view it. or 505-503-7124
Mingle
: '15 Ulacia Blanco- Getariako Txakolina :
Padróns
White Anchovy Eggplant Crostini
Cheese & Charcuterie Plate
tetilla | jamón | piñon | goat cheese
dulce de manzana
One
: '12 Cvne Crianza- Rioja :

Bacalao Romesco
salt cod | potato | tomato
sol harvest herbs
Two
: '15 Granbazán "Etiqueta Verde"
Albariño- Rías Baixas :
Chorizo y Clams
saffron | fennel | grilled bread
Three
: '12 Dominio de Atauta "Torre de
Golban" Crianza- Ribera del Duero:
Harissa Chicken y Pisto Manchego
spanish olive | cous cous
eggplant | zucchini | tomato | pepper
Four
Emilio Lustau "Capataz Andres"
Deluxe Cream Sherry- Jerez
Raspberry Crema Catalana