COTTONWOODS AND CABERNET
By ANDREW COLLINS - Photography By JAY HEMPHILL
The golden leaves of century-old cottonwoods dominate Albuquerque's fertile North Valley. The area also provides access to the popular, multi-use Paseo del Bosque trail. Visitors can hike or bike this scenic route, which provides occasional glimpses of the Río Grande and Sandía Mountains. The North Valley is peppered with small farms, vineyards, restaurants, and produce markets. Get a taste of the area's locavore-driven, seasonal American fare at Farm & Table, located on a 10-acre farm (Sol Harvest Farm) in a remodeled, 200-year-old adobe home.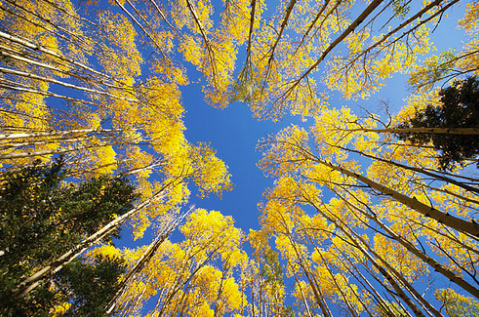 Read the full article here: New Mexico Magazine - October 2013 - Gold Rush